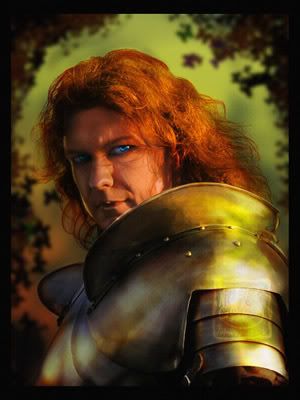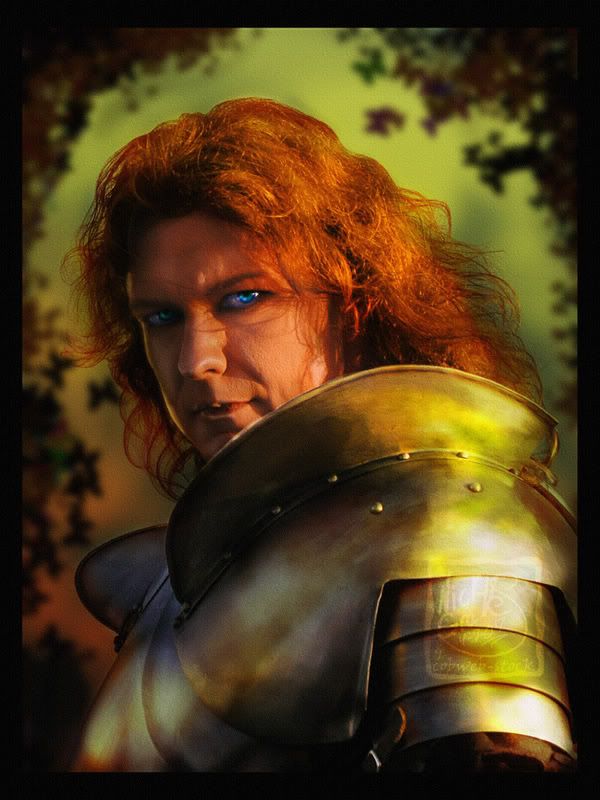 I had to do a ton of photo manips in college and I haven't yet gotten to do one I enjoyed :|.
All of them were like...for advertisements on icecream, or really lame video games they don't exist or companies I'll never make...so, since I have been ill and haven't been able to do much of anything else lately, I figured what the heck...I'll stretch my fingers and do a lil playing with my new Wacom by doing a few manips.
I'd already started a pencil drawing of this one, I like this pose a lot, I just do...heck I like most of cobweb-stock's work...enough so that I've sketched a ton of it already and turned it in for a grade :|. But anyway, since I wanted to go with a face manip first...I went with my favorite of his more recent uploads and this was it.
MOST of this was done on adjustment layers and masks (I didn't want to do any PAINTING, wanted it to be more glamour shot like). It's not quite what I was doing in school...but it's completely opposite of what I was doing before I went into school. >.o I don't know if that is good or bad. It's not my new style by any means, don't get that idea...it's just something I am adding TO the portfolio of abilities...assuming I ever gain some level of mastery of it.
Hopefully I will add some real paintings and drawings soon. :)
Please check out the stock artist! He rocks!
http://cobweb-stock.deviantart.com/
The original pic can be found here:
http://www.deviantart.com/deviation/45731821/?qo=4&q=by%3Acobweb-stock&qh=sort%3Atime+-in%3Ascraps
Added this sketch as an afterthought...figured what the heck..it's nowhere near done but why not...